Mirror's Edge Official Forums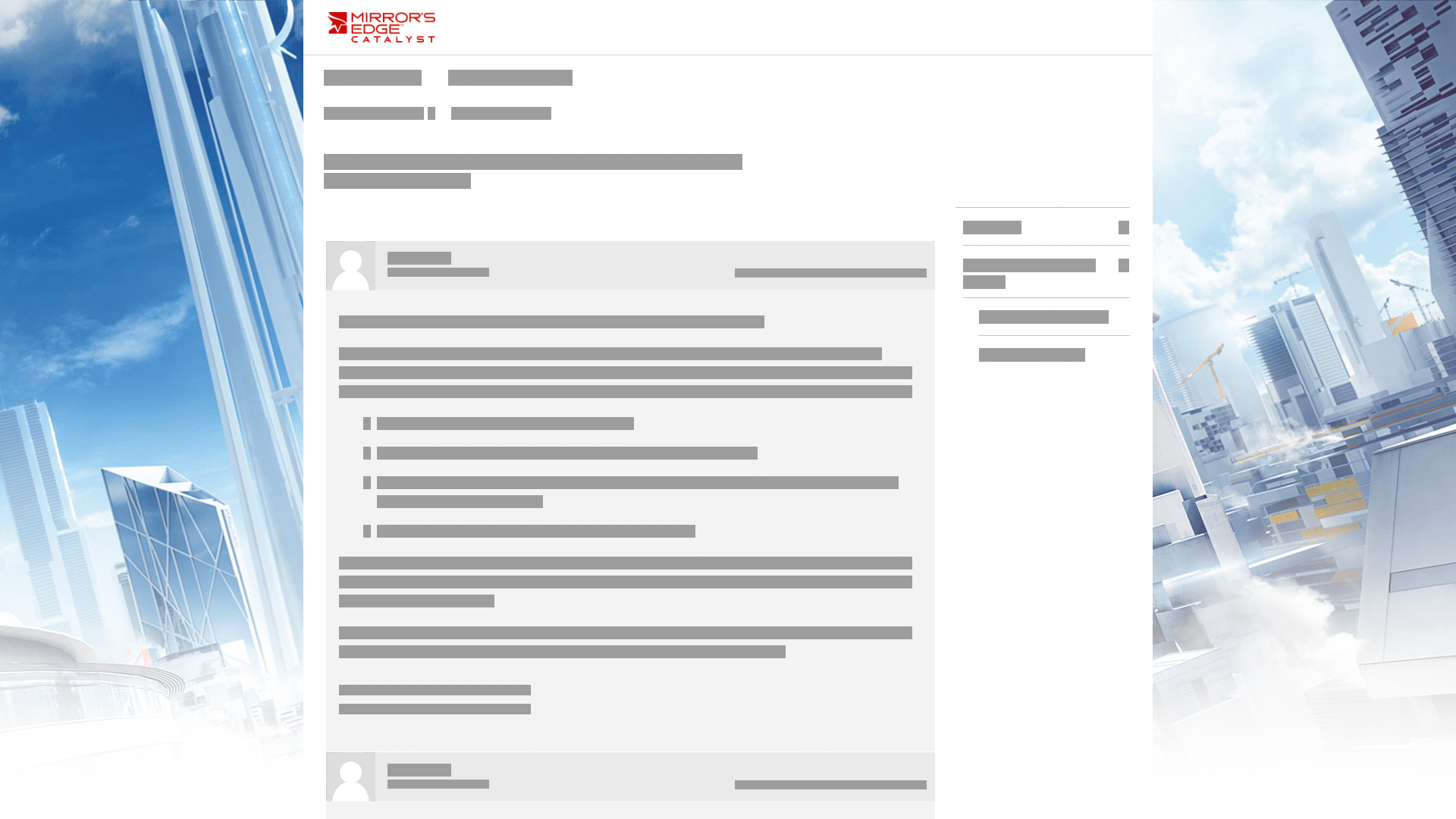 In July 2017 EA announced that the forums would be closed one month later. They were available for a few more days, but eventually all visitors would be redirected to the EA Answers community. The archived version contains most publicly available pages, however any interactive functionality (Search, Login, etc.) is unavailable.
Archived in August 2017 • from forums.mirrorsedge.com
Mirror's Edge Official Website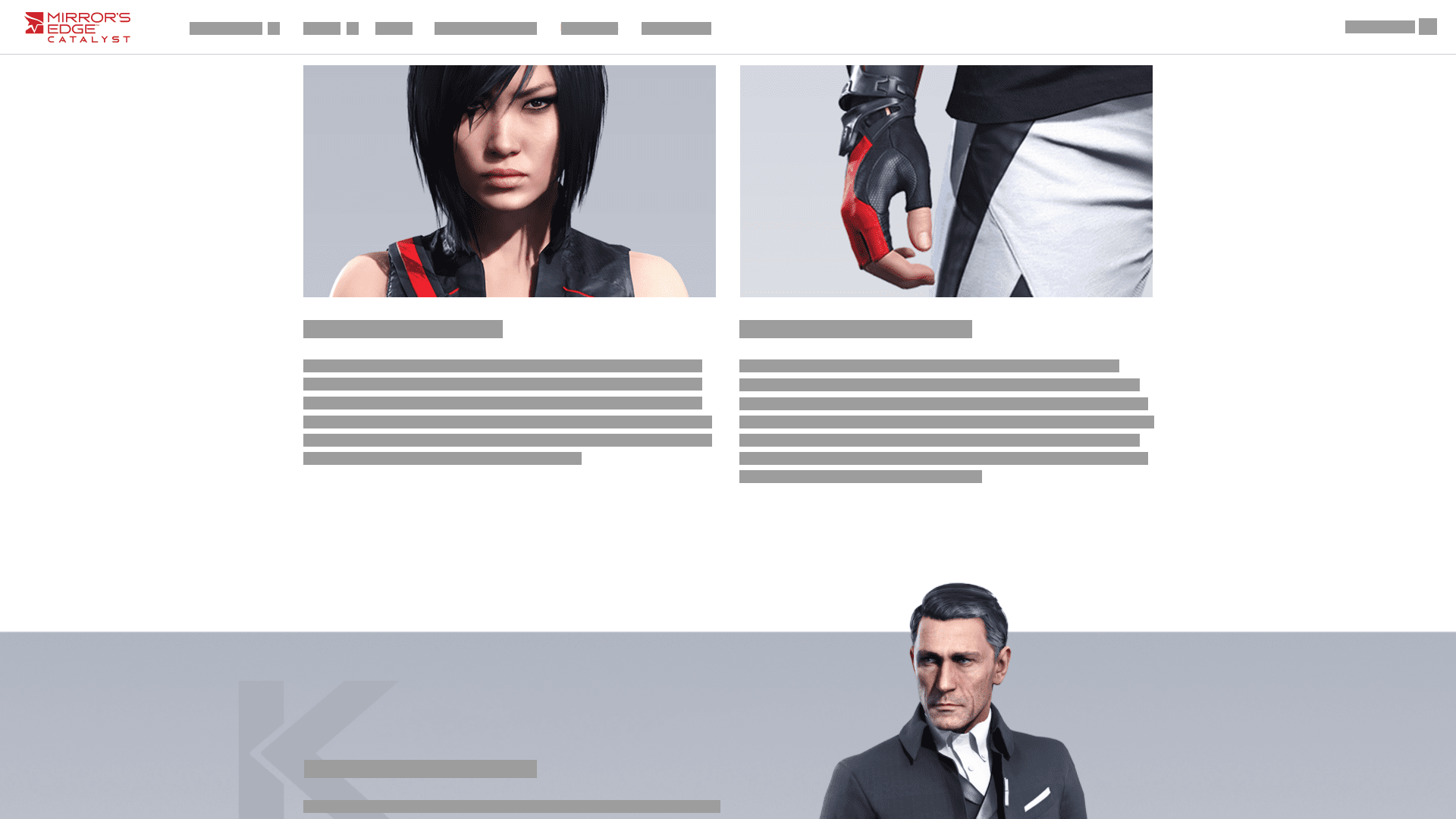 In March 2019, the main Mirror's Edge website was shut down and visitors would be redirected to a generic overview page on ea.com. With this in mind, we had already archived the full page in 2018. Due to the complex nature of the page, it is only available as a WARC, but can be browsed freely trough Conifer.
Archived in April 2018 • from www.mirrorsedge.com