Mirror's Edge 2008
Released November 11, 2008 for Xbox 360 and Playstation 3. Released for Microsoft Windows on January 12, 2009.
DICE Studio
Senior Producer
Owen O'Brien
Senior Development Director
Senta Jakobsen
Producer
Thomas Farrer
Lead Designer
Thomas Andersson
Art Director
Johannes Söderqvist
Technical Director
Per-Olof Romell
Technical Art Director
Torbjörn Malmer
Audio Director
Magnus Walterstad
Development Directors
Åsa Carlsson, Anders Caspersson, Mattias Sjöberg, Johan Wirde, Danjel Rydén
2D Artist
Markus Nyström
Lead Animator
Tobias Dahl
Animators
Björn Humbe, Jesper Skoog, Erik Åström, Tor Sigurdson
3D Artists
Andreas Fougner Ezelius, Nilo Kaboteh, Lars Mårtensson
Character Artist
Joacim Lindquist
Concept Artists
Pierre Hanna, Mattias Häggström
Effects Artist
Fredrik Seehuusen
Level Artists
Robert Briscoe, Christopher Brändström, Sindre Grønvoll, Andreas Hansevi, Daniel Schönherr, Wesley Tack
Lighting Artists
Oscar Carlén, Erland Körner, Wille Wintertidh, Powered by the Night Watch
Technical Artists
Christian Martinsson, Johan Ramström
Outsourcing Artist
Anton Wiegert
AI Programmers
Rikard Blomberg, Håkan Kihlström, Ove Lindblom, Linus Lundberg, Stefan Wallberg
Build Engineer
Per-Jonny Käck
Gameplay Programmers
Mikael Lagré, Kjell Reuterswärd, Martin Wester, Johan Åkesson
Lead Programmer
Jonas Åberg
Lead Platform Programmer
Malte Hildingsson
Online Programmers
Anders Hallberg, Marcus Nordin
Rendering Programmer
Henrik Halén
UI Programmers
Gustav Darpö, Daniel Saar-Odhammer
Game Designers
Tiberius Astianax Lazar, Fredrik Thylander
Lead UI Designer
Anna Wendelin
Level Designers
Geoff Field, Magnus Olin, Christian Plogfors (hOok), Elisabetta Silli, Niklas Åstrand, Sebastian Armonioso
Online Producer
Henrik Johansson
Scripter
Jim Fagerlund
VO Producer
Tomas Danko
QA Lead
John-Philip Johansson
Embedded Testers
Nick Baker, Kuda Chirewa, Dan Cooper, Rob Knowles
Additional 2D Art
Tobias Hogstrand
Additional 3D Art
Marcus Fritze, Kristina Hegethorn Pajor, Jessica Helgesson
Additional Animation
Henrik Fegraeus, Kim Fredriksson, Awed Haller, Steven Herft, Mikael Högström, Erik Svensson
Additional Character Art
Jonas Törnqvist
Additional Effects
Andreas Chrysovitsanos
Additional Lighting
Matthias Eriksson, Dave Kintner, Gustav Tilleby
Additional Sound Design
Ben Minto, Mari Saastamoinen-Minto, Malin Arvidsson (Sonic Source)
Additional Sound
Kim Creutzer, Markus Lignell
Additional Programming
Daniel Collin, Mats Dal, Mark Final, Mahram Zojajpour Foadi, Filip Karlsson, Johan Kotlinski, Nicolas Mercier, Peter Österblom, Magnus Sjöberg
Additional Narrative Design
David Goldfarb
Additional Production
Lars Gustavsson, Manuel Saua Llanes
Writer & Co-Story Designer
Rhianna Pratchett
Motion Capture Services
Northern Mocap Studios AB
2D Cutscenes
Chase Imagnination Limited
"Still Alive" Composed by
Rami Yacoub, Arnthor Birgirsson
"Still Alive" Lyrics by
Lisa Miskovsky
"Still Alive" Performed by
Lisa Miskovsky
Soundtrack Composed by
Magnus Birgersson
Soundtrack Performed by
Solar Fields
Foley Artist
Ulf Olausson (Europe Sound Production)
Outsourcing
Pearl Digital Entertainment, Sting Luo (EA Shanghai)
NVidia
Dane Johnston, Miguel Sainz, Louis Bavoil, David Sullins, James Dolan, Shawn Edwards, Lou Rohan, David Schoemehl, Bryan Galdrikian, Lihua Zhang, Hermes Lanker, Steve Burke, Tim Heath, Kang Yan, Jeremy Patterson, Don Price, Nathan Schubert, Monier Maher, Rika Nakazawa, Roy Taylor, Bill Rehbock, Leslie Pirritano, Michael Gorman
General Manager
Sean Decker
Financial Manager
Mikael Windander
CTO
Joakim Grundwall
Head of Art
Robert Runesson
Head of Audio
David Möllerstedt
Head of Programming
Göran Wall
Head of Outsourcing & Localization
Robert Andersson
PR Manager
Jenny Huldschiner
Localization Dev Manager
Thomas Rönnberg
Outsourcing Dev Manager
Johan Dalborg
Operations Dev Director
Yashar Moradbakhti
Additional Video & Art
Chris Bennison, Håkan Pettersson, Roland Smedberg
Live Support
John Hargelid, Melissa Tague
Marketing & PR
Sébastien Bisch, Gustav Enekull, Martin Frain
IT Services
Niklas Domander, Alexander Hassoon, Jannis Saripanidis, Cale Wahlfors
HR
Marianne Boström, Jessica Danielson, Peter Henriksson, Carin Källkvist
Finance
Marcus Edholm, Jenny Hedman, Susanne Norlin, Ingela Persson
Facilties
Annika Göksu, Ulrika Hedback, Marie Hägglund, Gisela Malmsten, Samuel Willner
Voice Actors
Faith
Jules de Jongh
Kate
Philippa Alexander
Travis RB
Morgan Deare
Jacknife
Tim Dale
Mercury
Glenn J. Wrage
Miller
Joseph Mydell
Celeste
Emily Beecham
Generic SWAT #1 Male
Mikey O'Connor
Generic SWAT #2 Male
John Schwab
EA Studio
EA Europe Senior VP
Patrick Söderlund
EA Europe VP Marketing
Jon Rissik
EA Europe CFO
Linda Samlin
EA Europe Director Business Development
Johannes Mang
Executive Music Producer
Steven Schnur
Senior Music Supervisor
Cybele Pettus
Music Marketing Coordinator
Kylie Kmiec
Music Licensing Manager
Beverly Koeckeritz
Marketing & PR
Derek Andersson, Brad Bennett, Kelly Ekins, Lincoln Hershberger, Aaron Krause, Peter Nguyen, Tammy Levine
Japan Marketing
Chang Duke, Mieko Nakajima
Taiwan Marketing
Tommy Chen, Ellen Hsu
China Marketing
Rowena Chung, Dustin Zhao
Korea Marketing
Hazy Cho, Hana Joo
Localization Project Manager Europe
David Courtin
Localization Project Managers Asia
Diane Ng, Kah Hui Teo
Assistant Localization Producer Europe
Pablo Dopico
Localization Director Japan
Fuzuki Ninomiya
Localization Coordinators France
Chantal Cervoni, Laura Mangione
Localization Coordinators Italy
Alfonsina Mossello, Silvia Favia
Localization Coordinator Germany
Alexander Faißt
Localization Coordinator Spain
Ana Esther Rodríguez
Localization Coordinators Brazil
Dulce Nogueira, Edward Magri
Localization Coordinators Poland
Marcin Król, Jakub Nowicki
Localization Coordinator Hungary
Mária Gyöngyi Nagy
Localization Coordinator Czech Republic
Jan Staníček
Localization Coordinator Russia
Pavel Rutski
Localization Producer Japan
Hideaki Kitamura
Localization Producers Korea
Spike Do, Nice Lee
Localization Producer China
Leon Li, Xing Cao
Localization Producer Taiwan
Jason Chen
Localization Sound Engineers
Pedro Alfageme Langdon
Senior Lead Localization Integration Engineers
Danilo José Guerrero Rodríguez, Felipe González López
Localization Project Lead
Patrick Clifton Payne
Localization Technical Lead
Iñigo Bermejo
Localization Integration Engineers
Alberto Ayuso Pérez, Angel Carrasco
Localization Testing Project Managers
Torben Andersen, Lukasz Pietrucha
Localization Senior Testers
Shoshannah Tekofsky
Localization Testers
Manuele Albano, Fernando Bagdonas, Jan Becker, Gergo Benedek, Nikita Kazantsev, Alexandre Lelandais, Miguel S. Martin de Nicolas, Petr Szypka, Piotr Zagorski
QA Leads
Bonam Yu, Yunki Shin
QA Testers
Oh Hyung Kwon, Won Il Lee, Clifford Wu, Hitoshi Suto, Genki Sugita, Marcus Cao, Janise Sheng
LQA Leads
Tham Tuck Yee, YaoXian Wang
LQA Testers
Terence Teng, Say Kin Wee, Goh Jia Yang, Wee Choon Heok, Shaun Chew
Localization Translators
Frederick Wu, Maggie Wu, Mayflower Ent., Quoted Tradução e Localização, Synthesis International S.r.l, CEET, Roboto, team fifty seven, Consell Panonia, Laurent Jardin, M.ª Luisa Crespo, Florian Vanino
Localization Sound Designers
Yukinori Kanda, Masanao Akahori
Localization Software Engineering
Eric Poh Boon Sam, Chio Binghuan
Mastering Japan
Hirohisa Satō
Mastering Singapore
Jason Lim
Certification
Rene Apperley, James Arup, Sherwyn Augustus, Earl Baker, Stephen Baker, Dave Beck, James Bolton, Matt Bright, Phil Brown, Mike Bullen, Collin Carey, Pedro Castro, Sandra Champanhet, Lawinjeya Chandrakumaran, Kwang-Hi Cho, Andy Chung, Nicholas Cobb, Jason Collins, Steve Cook, Rob Cooke, Benjamin Crick, Ricardo de Avila, Lawrence Donohue, James Featherstone, Mike Fenton, David Fielding, Seferino Gallardo, Eron Garcia, Juan Antonio Garcia de Quinto, Laura George, Daniel Green, Wes Hendrix, Allen Horton, Joseph Huggett, Morgan Hughes, Errol Ismail, Ben Jackson, Ryan Jacobson, Darryl Jenkins, Harry Kashouli, Amy Kenah, Kyle Killion, Mike Kushner, Raymond Langford, Alex Lawson, Conrad Leiden, Matt Loft, Damon Lumley, Anh Luong, Daniel Martell, Shaun McCourt, Adam McIntosh, Russell Medeiros, James Melling, Garrett Muldoon, Mitchell Munter, Stuart Oswald, Dee Patel, Eduardo Ponz, Andrew Pritchard, Lucas Richard, Ryan Roque, Mary Joyce Sacman, Joaquin Jesus Sanz Jimenez, Seb Serrano, Chance Shiflett, Richard de Silva, Julie Staub, Jonas Stockfleth, Chris Strong, Timo Tolonen, Eduardo Varela, Robin Volker, Tim Wileman, Bobby Williams
UK QA Director
Chris Ambler
Senior Black Box Test Manager
Christopher Carter
Black Box Test Manager
Craig McLeod
Black Box Test Leads
Lee Brockway, Ben Craig, Lewis Reid
UK Testers
Doug Anderson, James Cobbett, Stephen Cox, Dominic Gara, Andrew Hales, Lewis Harvey, Darwin Lincoln, Simon Mant, Ryan Mills, Lars Minkkinen, Simon Payne, Mundeep Purewal, James Stephens, Jack Tutton, Gareth Williams
Romania QA Manager
Joe Grant
Romania Project Manager
Eugen Baicea
Romania Project Leads
Alin Dima, Andrei Joghiu
Romania Test Lead
Cristian Ivan
Romania Testers
Andrei Arsene, Sebastian Buzac, Eusebiu Caciuleanu, Mircea Dobre, Razvan Doholici, Andrei Dragan, Andrei Enea, Madalin Geantau, Mihai Grigorescu, Valentin Iliescu, Horia Ionita, Alexandru Marinescu, Claudiu Matei, Alexandru Micu, Alexandru Mitroiu, Dragos Panait, Radu Pavel, Cezar Petcu, Victor Petrescu, Mihai Pricochi
Tiberon Test Team Senior Lead
Jay Malone
Tiberon Test Team Leads
Julio A. Perez, Troy Chapman
Tiberon Testers
Marcus Aguiar, Courtney Bodie, Philmore Browne Jr., Llyod Campbell Jr., Richard Cortes, Jay Grafwallner, Justin Eugene Haile, Clyde Hampton, LaRon Hill, Robert Kaiser, Robert Kyle, James P. Mirvil, Sielecas L. Sharpe, Michael Shearer, Robert Spencer, Jason Struckhoff, Marc Williams
Technical Compliance Team
David Ambler, Toby Bushnell, Bill Carter, Ed Carter, Ali Hassan, Richard Hylands, Ben Miller, Marcus Purvis, Martyn Sibley, Darran Wall, Byron Wessels
Technical Compliance Testers
Sam Birley, Mark Buffone, Spencer Edwards, Lars Minkkinen, Martin Montford, Russ Pitman, Colin Pratt, Jonny Stacey, Adam Wightman, Andrew Wretham
UK QA Process Manager
Andrew Miller
UK QA Process Analyst
Andy Hall
UK QA Tools Manager
Mark Bosomworth
UK QA Live Test Manager
Stuart Pratt
UK QA Lead Technician
Ed Carter
UK QA Technician
Leon Pozo
UK HR Coordinator
Hannah Hart
Thank You
Our friends and families, Thai House Wok, Oscar Berg, Rokujin, Lie Fujita, Lena Plogfors, Felicia Baby Hellström, Naemi Olsson, Irene Söderholm, My family, Dagmar Thylander, Årydsmaffian, Olof Mikael Peter Halén, Jacob Holst, Erika Wirde, Torbjörn Gyllebring, Kimberley Walterstad, Little Boy, Cilia Flöje, Daniel Lagré, Kristina Åstrang, Nima Poya Kaboteh, Johan Erik Strömgren, Emma Zakrisson, Fiona O'Brien, Beatrice Carlsson, Stockholm Pinball, Kaj Jakobsen, London Woo, Livia Lazar, Lisa Engström, Zen Huan, Bacon Pesto, The Night Watch
---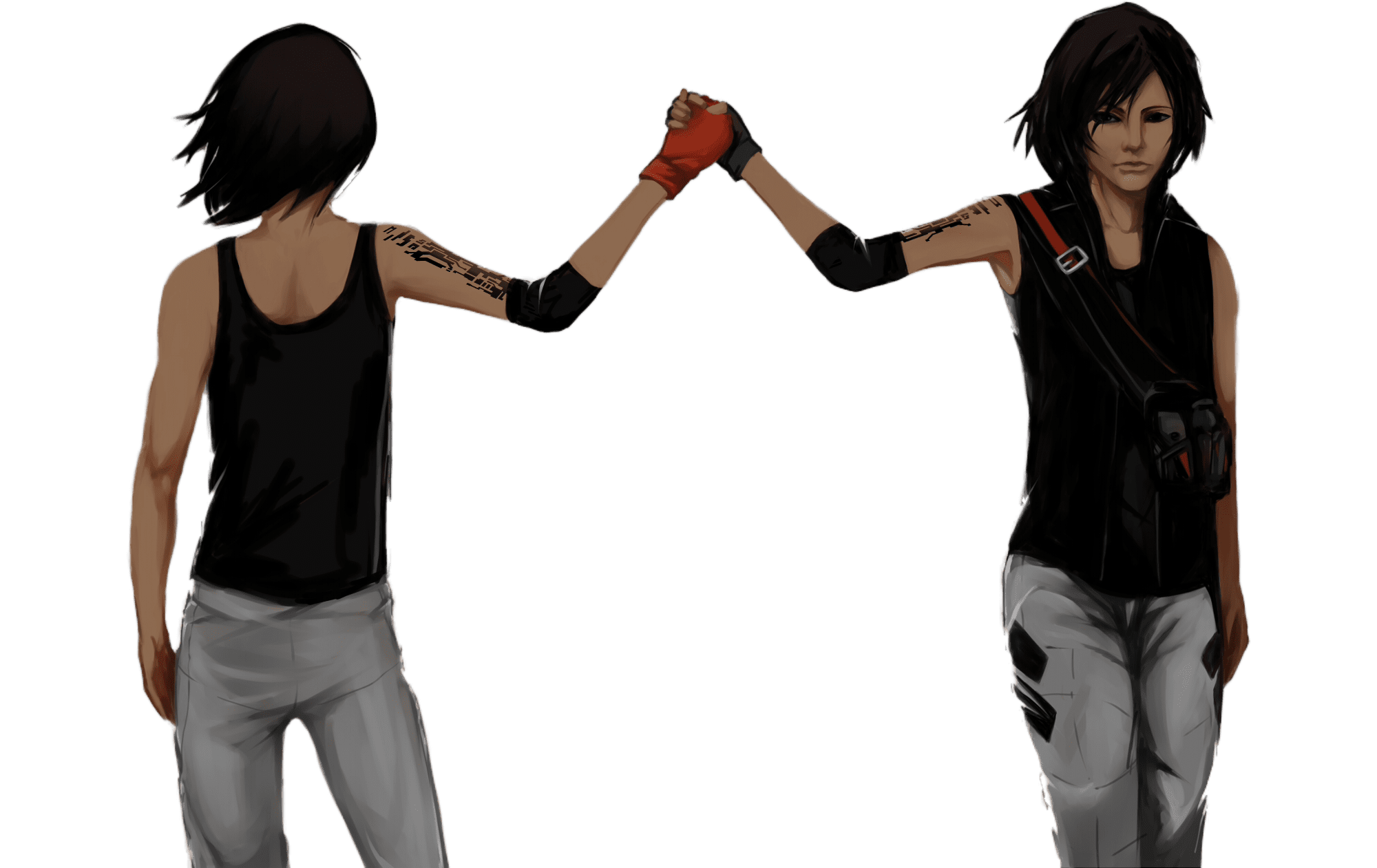 Mirror's Edge Catalyst 2016
Released June 7, 2016 for Xbox One, PlayStation 4 and Microsoft Windows.
Mirror's Edge™ Catalyst Development Team: Director's Team
Senior Producer
Sara Jansson
Senior Development Director
Per Juhlén
Producer
Amo Mostofi
Design Director
Erik Odeldahl
Art Director
Jhony Ljungstedt
Technical Art Director
Torbjörn Söderman, Mikael Linderholm
Audio Director
James Slavin
Animation Director
Erik Söderholm
UX & Social Play Producer
Elin Holmberg, Peter Stahl
Gameplay Producer
Jeremy Miller
Development Director
Joel Fagerlund
Associate Technical Director
Martin Wester
Technical Design Director
Mikael Hedberg
Mirror's Edge™ Catalyst Development Team: Leads Team
Development Directors
Tobias Hagberg, Per Storløkken, Göran Wall, Romi Gråhed
Lead Software Engineers
Anders Haliberg, Daniel Johansson
Lead Level Designers
Scott Carpenter, Dave Lee
Narrative Director
Christofer Emgård
Assistant Art Director
Frej Appel
Lead Level Artist
Mikael Nellfors
Content Manager
Conny Bergqvist
Gameplay Designers
Linus Josephson, Rickard Antroia, Viljar Sommerbakk
Mirror's Edge™ Catalyst Development Team: Game Team
Level Designers
Anders Jansson, Henrik Alfredsson, Lukas Van Daele, Pål Wallo, Terrence Cronin
UX Designer
Andreas Lanjerud
Technical Designers
Jim Fagerlund, Andreas Persson, Cristian Pavel
Scripter
Fredrik Westlund
Persistence Designer
Anders Adlén
Mirror's Edge™ Catalyst Development Team: Software Engineers
Gameplay Software Engineers
Anders Nivfors, Henrik Holst, Kian Bashiri, Kristoffer Sjöö, Linus Lundberg, Petter Lundgren, Sean Boocock, Strati Zerbinis
UX & Online Software Engineers
Anders Andersson, Andreas Tarandi, Jimmy Hådén, Johan Yveborg, Marcus Hoverby, Mark Scheurwater, Mikael Lagré, Per Burström
Core Software Engineers
Ciaran Kelly, Darrin Stewart, Jan Schmid, Liza Shulyayeva, Michael Lidgren, Mikael Uddholm, Ricardo Barreira, Yasin Uludag
Mirror's Edge™ Catalyst Development Team: Artists
Level Artists
Andre Wahlgren, Andreas Hansevi, Emelie Nilsson, Jeroen Maton, Linnea Harrison, Lionel Cregut, Michael Anderson, Pawel Novak, Pierre Autissier, Pontus Pettersson, Rick Underhill, Said Zamzad
Character Artists
Linus Hamilton, Marcus Pettersson, Rui Mu, Sanna Nivhede
3D Artists
Alexandros Sideras, André Boström, Daniel Rocque-Bengtsson, David Ljungstedt, Kaori Kato, Lars Mårtensson, Laurens Corijn, Martin Henriksson, Saman Mahmoudi, Sofia Jakobsson, Sokol Mehmeti
Lead Lighting Artist
Fabien Christin
Lighting Artists
Anton Palmqvist, Karl Stjernberg
VFX Artists
Björn Henriksson, Gustav Hagerling
Compositors
Fredrik Höglin, Joachim Ljunggren (Pixeldust AB), Jonathan Lindgren, Sven Ahlström
Mirror's Edge™ Catalyst Development Team: Concept Artists
Director of Photography
Mattias Häggström
Lead Concept Artist
Per Øyving Haagensen
Concept Artists
Anton Grandert, Henrik Sahlström, Joseph McLamb, Nick Leavy
Mirror's Edge™ Catalyst Development Team: 2D Art
Lead UI/2D Artist
Tobias Hogstrand
Mirror's Edge™ Catalyst Development Team: Animators
Animators
Andrea Kozakova, Awed Haller, Emil Nilsson, Gabriel Flamm, Jesper Skoog, Kristoffer Bjömör, Sean Diehl
Technical Animator
Arvid Burström
Mirror's Edge™ Catalyst Development Team: Audio
Senior Audio Designers
Magnus Walterstad, Olof Strömqvist
Audio Designers
Mari Saastamoinen-Minto
VO Producer
Patrick Michalak
Audio Analyst
Mikael Månsson
Mirror's Edge™ Catalyst Development Team: Localization
Localization Director
Thomas Rönnberg
Localization Development Managers
Timmy Jonsson, Iñaki Valladares Martinez
Mirror's Edge™ Catalyst Development Team: DICE QA
QA Director
Simon Crawford
QA Managers
Jaqub Ajmal, David Gallacher, Paul Watson
QA Lead
Andra Dimofte
Senior QA Analysts
Dan Cooper, Steve Cox, Billy Frew
QA Analysts
Andreas Olsson, Angel Kavazov, David Hansson, Fabrizio Vasquez (Fabbz), Filip Sahlberg, Ludvig Kingfors, Mikael Månsson, Nicky King, Rikard Westelius, Robin Powell, Sebastian Contreras, Sigurbjörg Sara Benediktsdóttir
Mirror's Edge™ Catalyst Development Team: DICE QE
Technical Director
David King
Software Engineers
Mikhail Samarin, Roman Gusev, Michael Harnetty, Marcus Jacobsson
Mirror's Edge™ Catalyst Development Team: DICE Project Management QA
Program Manager
Pankaj Gupta
QA Lead
Frances Blaxell
Mirror's Edge™ Catalyst Development Team: Product Babies
Production Babies
Chris Ishin Weng, Edwin Juhlén-Twelkmeyer, Nike Bach, Tristan Bach, Sonny Rasmus Bear Slavin, Kai Karijus Frew, Clara Larsson, Niks Yveborg, Sam Zamzad, Alva Uddholm, Elmer Hamilton, Alda Hamilton, Tycho Söderholm, Henri Viggo Björn Mostofi, Michel Henriksson, Sam Henriksson
Mirror's Edge™ Catalyst Development Team: Thanks
Keyvan & Amanda, Mario Oisson, Viktor Söderman, Becca; River & Echo , Ann; Saga & Love, Elias & Dante!, Allison; Mary & Stephan, Sofia and Team PALT, JolaMumMiaBenConorDaveDad, Alexandra; Shifty & Cali, darmok & jalad, Anna Berg, Morris Berg, Emma Toft, For Dunk: Love Always. Quonk, ToMumDadDavidMeilorsOma, Thanks for playtester feedback, Angelica; Dante & Bo , Hobbsan [Gameplay Team & ME1], Kirsten; Zia; and Harrier, Mum; Dad; Scott; Ewan; Claire & Toot, Mum; Dad; Laza, Nikke & Luna , To Rachel; Tomi; Bobo and family, SofiaIngelaDavidKristianOlofNP, Julia Ljungberg (credited as Julia Snuttepluttan Ljungberg), Tina; Bosse; Lukas & Robin , Kasper & Poking sticks, To Sofie , JSund; Valle; nsg & Perk, Thanks Jem & Nuggette . Hi cWg crew, Paris Carbone, Amelia; Jason, Kim & MaPa, Ryan Cairns, CEAI H&P; No Fears Only Dreams, Family; friends and team., Family; Badger; Team; Friends, Erin; Quinton and Eden, Linnea , Mostofis ; PettervPs & Danne, Twinsen Ella & Alice, Angela; Addison, ECE [[d|‑‑|b]], Michelle; Raoul and my family, Kristine Wallman, Dallas; Elisabetta; Lisa&Glenn, To Ca and our unborn twins , Jim; Lynne; Iain & Anderson Clan, To Olsklingen and Neapean, To Hanna Du är bäst :) , To Harrier; Kennerth & Linnéa, Moa; Elin & Pontus, Mickis; Mamma & Norrland, Isac; Elli, Pa; Ma; Jhony & Kalle, My family and Hanne , To Riitta; Jack & Alex, Vera & E‑gruppen, Dedicated to Sandy Funkyness, To Samurai; Ninja & Poggy, ClintKateSmSVladSandraRodzide, To my lovely Jantima , Caitlin and Gwen, Emmi; Gunnar and Thomas; Malmö - OPFG - Viktor och Henry, Leon; Simone; Xiaowen; Yaz , Mirror's Edge Speedrunners, Ida Yveborg, Nils Yveborg, Klara Yveborg, Thanks Rebecca. Mreow, To Malin , Elenarie, Alva; Teo & Anna-Maria, To Sheje; Bujar & Flora, Irene Söderholm, To my supergirl Anca & Luca
In loving memory of
Barbro Hallberg (1929-2016), Torbjörn Petterson (1950-2015)
Mirror's Edge™ Catalyst Development Team: Music
Music by
Solar Fields
Produced by
Magnus Birgersson, Magnus Walterstad
'Warning Call'
Performed by CHVRCHES, Iain Andrew Cook (Writer), Martin Clifford Doherty (Writer), Lauren Eve Mayberry (Writer), Magnus Birgersson (Writer), Published by Universal PolyGram Int. Publishing Inc., on behalf of Universal Music Publishing Ltd., Electronic Arts Music [ASCAP], Administered by Nettwerk One Music [Canada] Ltd., CHVRCHES appear courtesy of Glassnote Entertainment Group LLC, Virgin Records Limited, Universal Music GmbH, Hostess KK, Liberator Music
Mirror's Edge™ Catalyst Development Team: Additional
Senior Producer
Sigurlína V. Ingvarsdóttir
Lead Scripter
Eugene Kuczerepa
Scripter
Fredrik Englund
Level Designers
Filip Coulianos, Stephen Iannetta, Dan Cooper
Lead Online Engineer
Niclas Forsell
Software Engineers
Anders Wikström, Andreas Jones, Arne Schober, Daniel Dahlkvist, David Hansson, Filip Karlsson, Jesper Larsson, Joseph Goodwin, Justin Morgan, Martin Johansson, Predrag Jancic, Vania Lamas, Scott Neumann, Erik Magnusson
Development Director
Per Kjellström
Level Artists
Daniel Schönherr, Jens Oras, Sebastian Armonioso
Additional 2D Artists
Dongjoo Artursson, Nina Lindgren, Viktor Blanke
Lighting Artists
Ben Hutchings, Hus Zekayi
VFX Artist
Andreas Glad
Technical Animators
Christian Kardach, Francesco Coan, Gabriel Pettersson, Juan Tigreros, Nils Lerin
Additional VO Designer
Raoul Hamilton
Mirror's Edge™ Catalyst Development Team: Special Thanks
Special Thanks
Crille Forsberg, David Worsham, Joakim Grundwall, Johannes Deligiannis, Jonas Åberg, Owen O'Brien, Pierre Niedhardt, Red Pipe, Tom Olsson, Emily Clark, Fiona Cribben, Carl-Magnus Nordin
Mirror's Edge™ Catalyst Development Team: The Beat Companion App
Lead Developer
Elton Muuga
Software Engineer
Rikard Gehlin
Mirror's Edge™ Catalyst Development Team: Media Team - Management
Post Production Director
Mattias Lindahl
2D Media Manager
Viktoria Anselm
Mirror's Edge™ Catalyst Development Team: Media Team - Team
Lead Video & Media Director / Editor
Randall Evans
Senior Video & Media Directors / Editors
Roland Smedberg, Marcus Johansson
Video & Media Directors / Editors
Stefan Linde, André Söderlund
DICE Studio: DICE Studio Management
VP & GM
Patrick Bach
Studio Director of Product Development
Björn Johnsson
Studio Director of Technology
Per-Olof Romell
Studio Director of Art
Robert Runesson
Studio Director of Design
Rasmus Højengaard
Senior Producers
Aleksander Svendsen Grøndal, Sara Jansson, Sigurlína V. Ingvarsdóttir
Senior Finance Manager
James Watkins
Senior HR Manager
Peter Henriksson
Executive Assistant
Heléne Jutenäs
DICE Studio: Line Managers
Line Managers
Anders Bernsveden, Jennifer Heras-Cordon, Anna Dahlen, Björn Hedberg, Johan Husén, Peter Kjellberg, Robert Nyberg, Stefan Wiesel
DICE Studio: Human Resources
Human Resources
Marianne Boström, Sofia Hanerud
DICE Studio: HR Business Parner
HR Business Partner
Björn Lundin
DICE Studio: Talent Acquisition
Talent Acquisition
Terri Kim Bell, Fredrik Johnsson, Johanna Ragnhammar, Carl Tamleht, Hannes Larsson Westerlund
DICE Studio: Business Affairs & Development
Director of Business Affairs & Development
Bernadet Bonomi-Schapink
Director of Business Development
Jennifer Gamel
Thanks to
Steven Bell, David Coleman, Ritche Corpus, Zach Levi, Peter Ross, Josh Salem, Karl Stewart, Kevin Strange
DICE Studio: Finance
Senior Financial Analyst
Eric Larsson
GL Accountant
Jenny Hedman
Accounting Clerk
Peter Nyberger
Payroll Specialist
Åsa Mosell
Assistant Payroll Specialist
María Tómasdóttir
DICE Studio: IT
Senior IT Manager
Niklas Domander
System Engineers
Niclas Ljunggren, Jannis Saripanidis, Markus Viitamäki
Senior IT Service Specialist
Fredrik Andersson
IT Service Specialists
Sebastian Hjorth, Joao Rivas, Sabri Debesai
DICE Studio: RPM Service Management
RPM Service Lead
Ryu Underhill
RPM Service Manager
Norm Fernando
DICE Studio: Facilities
Senior Facilities Manager
Jeanette Henningsson
Office Manager
Martin Krigh
Back Office Assistant
Adam Lindblom
Event Manager
Christine Gordon
Receptionists
Johanna Almgren, Filipha Granlund, Klara Hansen, Malin Höltzermann
Janitors
Anton Wittberg, Hugo Hammarlund, Gustav Månsson
DICE Operations: Management
Head of Operations
Johan Döhl, Natalie Francis
Senior Development Director
Ryan McArthur
Service Director
Andreas Skoglund
Technical Director
Carl-Magnus Nordin
Launch Online Technical Director
Shez Bhimji
Development Directors
Johan Dalborg, Jaiook Park
DICE Operations: Product Launch
Launch Director
Toby Bushnell
Technical Director
Andrew Sledd
Development Director
Christoffer Lagerhorn
DICE Operations: Live
Producer
Alexander Hassoon
Lead Software Engineer
David Röhr
Software Engineers
Johan Idrén, Tommy Ulfsparre, Erman Döser, Johan Kamb, Lars Sjöström
Senior Manager Online Ops
Nathan Weast
DICE Operations: Submission and Release Management
Team Lead
Klas Håkansson
Release Manager
Adrian Irimiea
Submission Analysts
Karl Fridlycke, Ovidiu Cernahoschi
Store Manager
Naseer Alkhouri
DICE Operations: Back End Development
Lead Software Engineers
Joakim Bodin, Johan Mjönes
Software Engineers
Hannes Heijkenskjöld, João Neves, Rikard Andersson, Daniel Lundin, Reik Schatz
Quality Engineers
Viktor Jonsson, Luca Fazari
DICE Operations: Front End Development
Lead Software Engineer
Patric Nordmark
Software Engineers
Per Johansson, Geoff Green
DICE Operations: Core Development
Lead Software Engineer
Michael Nordström
Software Engineers
Jesper Svennevid, Alexander Krasnukhin, Kevin Moore, Oscar Norlander
DICE Operations: Anti Cheat
Anti Cheat Manager
Sabina af Jochnick
Software Engineers
Niklas Sandén, Dirk de la Hunt
DICE Operations: Analytics
Lead Game Analyst
Maria Gerontini
Director Business Analytics
Benjamin Tisdale
Analyst Team Lead
Jay Austin
Senior Business Intelligence Engineer
Christian Cyréus
Business Intelligence Analyst
Rikard Nyquist
Lead Business Intelligence Engineer
Cameron Westlake
Senior Business Analysts
Katarina Dahlgren, Bei He
Ghost Games Support Pod
Software Engineers
Matthew Barnard, Johan Carlberg, Martin Green, Gustav Örnvall, Edvard Sandberg, Kathrin Scheil, Mattias Thell
Content Editors
Amanda Ehlert, Erik Christersson, Lizette Stenqvist
Development Director
Tatyana Dyshlova
Cinematic Artists
Neil Manners, Kam Wan
EA Global Marketing: Global Product Marketing
Chief Marketing Officer
Chris Bruzzo
Senior Vice President Marketing
Todd W. Sitrin
Vice Presidents Marketing
Anthony Stevenson, Lincoln Hershberger
EA Global Marketing: DICE Marketing
Director Product Strategy
Julien Wera
Senior Product Manager
Julien Quety
Product Manager
Martin Lindell
Brand Marketing Director
Craig Owens
Associate Brand Manager
Marie Bustgaard Granlund
Brand Creative Lead
Drew Stauffer
Brand Asset Producer
Jonathan Judelson
Director Live Services
Elisabet Gretarsdottir
Engagement Manager
Casey Al-kaisy
Marketing Interns
Maria Yannakea, Emma Kujansuu
EA Global Marketing: Thanks
Thanks to
Anna Bouveng, Maria Sayans, Andreas Juliusson, Albin Alldén
EA Global Marketing: Global Communications Group
SVP Global Communications Group
David Tinson
EA Global Marketing: Integrated Communciations
Senior Director Integrated Communications
Colin MacRae
Directors of Communications
Julie Foster, Andrew H. Wong
Senior Manager of Communications
Gregory Queste
International Communications Director
Bettina Munn
International Communications Specialist
Iris Arzur
EA Global Marketing: Community Engagement
Senior Director Community Engagement
Adam Tanielian
Director Community & Influencers
Chris Mancil
Senior Conversation Manager
Daniel Lingen
Senior Manager Community Content
Markus Frieske
Brand Voice Lead
Jino Talens
Community Manager
Vincent Vukovic
Conversation Manager
Leanne Bradbury
Content Manager
Jonas Elfving
EA Global Marketing: Digital Communications
Senior Director Digital Communications
Charles Kha
Director Global Content Strategy
Duke Indrasigamany
Senior Manager Global Content Strategy
Alexandre Scriabine
Senior Manager Digital Intelligence
John Yuill
Associate Online Product Manager
Lianne MacLean
Conversation Manager
Nataliya Richard
Marketing Communications Specialist
Dan Pez
Strategic Decision Support Analyst
Aaron Bradley
Associate Strategic Decision Support Analysts
Kiran Basra, Syed Naqvi
Pulse
Interactive Executive Producer
Daniel Frank
Senior Director of Product Management
Jaime Stella
Director of Product Management
Eamonn Glass
Senior Product Manager
Jeremy MacKay
Product Manager
Roderick McDougall
Director of Project Management Office
Gary Baanstra
Senior Web Project Manager
Carl Langan
Production Coordinator
Heather Matwe
Head of Technical Operations
Ivo Mencke
Director of Engineering
Omar Khan
Lead Web Engineers
Robert Alderson, Darren Fehrmann
Software Engineers
Paul Achtymichuk, Bryan Belyk, Troy Gullage, Kevin Harley, Antonio Perez Salas, Mickey Wu, Fabien Warniez, David Yan
Lead Systems Engineer
Jose Amengual
System Administrator
Peter Smith-Gibbons
Release Manager
Alex Raguero
Lead Quality Analyst
Scott Bird
Lead Quality Assurance Tester
Marisa Maza
Quality Assurance Testers
Ryan LeMesurier, Kyle Shields
UX & Design
Events & Media
Robert Kissinger
Art Director
Christopher Grose
UX Director
Jordan Girman
UX Architect
Jason Wasiak
UI Designers
Polly Lau, Josh Zak
Events & Media
Senior Director Events and Media
Tammy Levine
Global PR Manager
Melissa Ojeda
Global Publicist
Nicole Fodran
Senior Events Manager
Sara Sprinkles
Corporate Communications
Vice President Corporate Communications
John Reseburg
Senior Manager Corporate Communications
Sandy Goldberg, Matt Faust
Senior Employee Regional Content
David McDonagh, Pierre Lamoure, Erin Stoker
Corporation Communications EU Lead
Jenny Huldschiner
Senior Social Content Specialist
Brandon Guarneri
Senior Manager Regional Content
David Neumann
Senior Employee Comms Specialist
Aryn Sanderson
Operations & Implementation
Senior Director Product Management
Adam Clark
Global Digital Publishing Manager
Lloyd Sharp
Global Content Manager
Chris Bon
Global Analytics
Director Business Analytics
Ben Tisdale
Senior Manager Business Analytics
Andrew Hill
Senior Business Analytics
Katarina Dahlgren, Bei He, Rob Donald
First Party Relations
First Party Account Managers
Rosanne Elkington, Greg Brandmeier
Vice President Strategy and First Party
Andrew Corcoran
International Product Marketing
Marketing Director
Gustav Enekull
Product Manager
Francois-Xavier Labescat
Senior Product Manager
Claes Gartner
International Publishing Organization Marketing
International Publishing Organization Marketing
Yoko Atsuchi, Craig Auld, Jérôme Austin, Colin Blackwood, Benoit Bouchez, Alexander Bowman, Alice Brandvik, Hampus Erlandsson, Cesare Fedele, Federico Garcia de Salazar, Daniel Alfredo Gonzalez, Stephan Graffin, Jonathan Harris, Michael Hinc, Jess Hodgson, Heiner Kuhlmann, Jean Mercier, Daniel Montes, Marcella Morcio, Hideharu Nakamatsu, Fredrik Ribbing, Emmanuelle Stevenin, Anna Szarska, Kirill Ustinovich, Joshua White, Nick Wong, Krzysztof Zych
International Publishing Organization Communications
International Publishing Organization Communications
Ralf Anheier, Miłosz Białas, Antonio Cano Urdillo, Mickael Da Costa, Charlotte Dubois, Mikołaj Dusiński, Mario Fernández, Paul Ganchou, Michele Gennari, Stefan Hoelzel, Nina de Haan, Stefano Maestro, Yilmas Mohammed Ali, Romain Montégu, Sebastian Moritz, Joyce Op de Weegh, Ruslan Pyatkin, Christoffer Ring, Tristan Rosenfeldt, Inna Shevchenko, Snezana Stojanovska, Wojciech Szajdak, Shaun White, Lee Williams
International Publishing Organization Digital Sales
Senior Director Digital Sales
Adolf Kristjansson
Digital Commercial Managers
Jesper Ahrendsen, Anders Emblad, Richard Stickler
Digital Sales Manager
Brenda Baeza Garcia
Digital Merchandising Manager
Thomas Gaidler
Sr. Digital Analyst
Abraham Graveland
Digital Products Release Manager
Nidia Fernandes
Americas Publishing Organization Marketing
Vice President Marketing
Stu Lang
Senior Director Marketing
Erika K. Peterson
Product Manager
Raymond Yee
Marketing Coordinators
Ellen Zeng, Lindsey Collins
Director Retail Marketing
Andria Greenlee
Senior Manager Retail Marketing
Jenifer Voss
Americas Publishing Organization Digital Sales
Senior Director Digital Sales
Ben Macuga
Senior Digital Commerce Manager
Marc Wilkinson
Digital Commercial Manager
Grant Lee
Digital Sales Associate
Kevin O'Connor
Business Planning Manager
Alex Tisdale
Consumer Insights
Director Consumer Insights
Jodie Antypas
Consumer Insights Manager
Ravi Gogte
Consumer Insights Analyst
Mike Chanler
Global Engagement & Acquisition
Senior Manager Global Media
Julie Kim
Global Media Lead
Anthony Basilio
Media Buyers
Christine Nguyen, Jason Butler
Senior Manager Global Engagement
Ludvig Philip
EA Digital Platform Gameplay Services
Director of Product Management
Daniel Windrem
Product Manager
Robert Hole
Senior Program Manager
Glenn Karlsen
Software Engineers
Software Engineers
Jesse Labate, Benjamin Sze, Matt Miner, Bilal Arshad, Chris Buffett, Johnny Sohn, Ryan Bergstrom, Rustin Plowright, Xiaying Peng, Raymond Shou, Andrew Makoukji, Thomas Cho, Tyler Jameson, Zhiyan Shao (David), Hedy Liu, Shawn Liwei Luo, Yuyi Zhou, Clark Allenby, Ignacio Garcia, Michael J. Sop, John McDonnell, Alex Tse
Software Engineer Co-op
Gurshane Sidhu
EA Digital Platform Commerce and Identity
Senior Program Manager
Rosario Morgan
Senior Engineering Development Manager
DanJun Xing
Senior Engineering Test Manager
Chuan Ye (Joey)
Software Engineers
Minsu Sohn, Dongqing Ma (Mario)
Software Engineer in Test
Ming Shen (Chris)
EA Digital Platform Commerce and Identity Operations
Director of Operations
Vikash Shah
Systems Architect
Devesh Ranjan
Senior Systems Engineer
Jeff Pei
Dev Ops Engineer
Shankar Shivram
EA Digital Platform Strategic Planning and Engagement
Vice President
Ian Maynard
Director
Benoit Schotte-Daudin
Developer Relations Managers
Max Weltz, Matt Ferens
EA Digital Platform Player Reliability Engineering
Director Program Manager
Mahesh Makhijani
Engineering Program Manager
Antonio Frongillo
Quality Engineering Architect
Arvind Manda
Tech Lead
Sandeep Jayyarapu
Online Test Group - QA Project Lead
Craig Glass
Test Manager
Naveen Aluri
Software Engineers
Ravi Teja Guttula Vidya, Rinni Joshi
Online Test Group - QA Analysts
Krish Acu, Siddharth Angle, Dorothy Becks, Ashima Bhandari, Janice Cejoco, George Flores, Bhavya Tayal
EA Digital Platform Data
Director of Engineering
Alex Ignatius
Research Data Scientist
Su Xue
Software Engineer III
Venkata Puneet Ravuri
Software Engineers II
Keran Li, Hao Zhang, Matthew Olson, Jiawei Kuang, Saskya Irena
Senior Technical Program Manager
Jessica Mukai
Senior Product Manager
Laura Teclemariam
EA Digital Platform Technical Operations
Head of Technical Operations
Mitch Lewandowski
Techops Europe
Director
Henrik Tillander
Solution Architect
Anders Häglund
Network Engineer
Marcus Teiden
Cloud Engineer
David Hannon
Service Ops Managers
Henrik Sävenstedt, Kim Wahlsten
Architecture
Director
Tim Overend
Service Delivery
Senior Director
Louis Oze
Systems Engineering
Senior Manager
Matthew Wygant
Senior Systems Engiener
Rocky Rascon
Systems Engineers
Brandon Williams, Chris Lasater
Database Services
Director
Bill Ducat
Senior Manager
Sanjeev Tirunagare
Database Architect
Nicklas Westerlund
Senior MySQL DBAs
Nagesh Tenjerla, Bhonindra Singh
Network Engineering
Senior Manager
Jason Kawamura
Network Engineer
Brad Neal
Engineering & Technology
Senior Director
Charles Christolini
Senior Manager
Steven Kinney
Senior Monitoring Engineers
Israel Ochoa, Rodrigo Hernandez
Program Management Office
Senior Director
Rick Burrell
Director
Pravin Nanda
Project Coordinator
Nestor Menjivar
Business Operations
Senior Manager Business Operations
Joshua Bauman
Business Solutions Analysts
Teresa Meade, Andres Ramos
Online Service Operations
Service Operations Director
John Hanley
Operations Change Managers
Mark Murphy, Kalyan Bala, Atul Jain, Stephanie Loving-Walker, Stephen Sturdevant
Operations Change Coordinator
Kristy Flanders
SRM Team
SRM Team
Alexandru Constantin, Andreea Roberta Ichim, Andrei Gaspar, Collin Tullius, Cosmin Ilie, Denis Tumpic, Derek Cheng, Eliana Tipurita Dăianu, Harry Hong, Imran Mushtaq, Ionel Chiriţă, Kima Hayuk, Mihai Terzea, Ovidiu-Daniel Diaconescu, Pawan Patil, Razvan Stere
EA Legal
Senior Counsel
Hannah Croke, Jessica Van Dyke, Josh Sugnet
Senior Privacy Counsel
Jo Copping
Privacy Compliance Specialist
Amy Saechao
Legal Counsel
Anna Rundblom
Licensing Associate
Kerah Williams
Senior Legal Approvals Associate
Kelly McCubbin, Mariann Tam
Legal Approvals Associate
Stefanie Merci
UX Research
UX Research Manager
Paul Newton
Sr. Lead Games User Researcher
Verónica Zammitto
Sr. Games User Researcher
Ian Livingston
Games User Researcher
James Berg
Research Moderator
Will Wang
Research Recruiter
Heather Behl Cameron
Product Lifecycle Management
Senior Director Global Product Release
Andy Fletcher
Senior Global PLM Manager
Chris Strong
Global PLM Manager
Daniel Thompson
Director Project Master Data
Andy Georg
Global PLM Project Management Lead
Steven Ciccoricco
PLM Project Managers
Adam McIntosh, Tracey Prosser
PLM Associate Project Manager
Simon Terry
PLM Project Coordinators
Thomas Phan, Annalise Wright, Emily Jeffreys
Product Master Data Analyst
Kraig Thompson
GPR Submissions
Senior Manager Planning & Release
Andy Howard
GPR Submissions Leads
Ulises Espejo Vigil, Matt Loft
GRP Senior Submissions Planner
Dustin Harwood
GPR Submissions Planners
Ryan Roque, Sonia Linares Martínez, Laetitia Roques, Cristina Sanchez Perez, Adam Friedberg, Peter Schnoor
GPR Submissions Coordinators
Tim Tran, Emilia de Castro, James Thivierge, Javier García Hurtado, Catherine Canlas, Jordan Suhr, Andrea Römer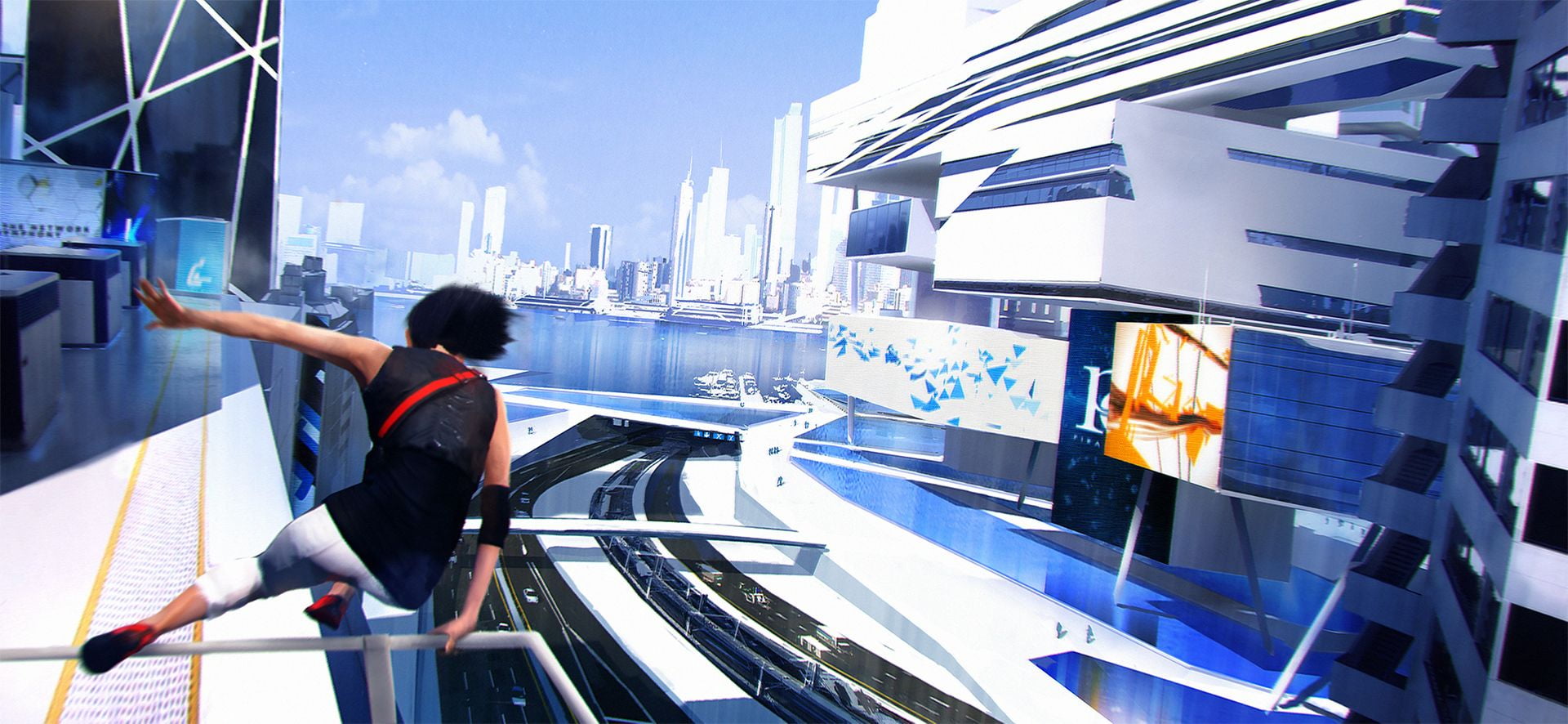 © 2016 Electronic Arts, created by Nick Shardlow
Official social media channels